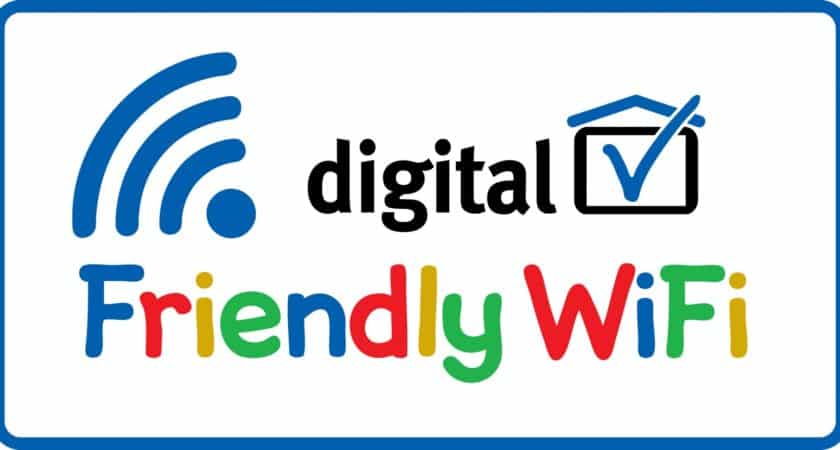 DNSFilter now exclusive Friendly Wi-Fi sponsor for 2018
by Ken Carnesi on Apr 25, 2018 12:00:00 AM
We are proud to announce DNSFilter is now the official sponsor of Friendly Wi-Fi for 2018. Friendly Wi-Fi is the government-initiated safe certification standard for public WiFi. It was initiated by the UK Government in 2014 to ensure public Wi-Fi meets minimum filtering standards, particularly in those areas where children are present.
This partnership truly aligns the organizational interests of DNSFilter and Friendly Wi-Fi to protect children and users from inappropriate and criminal content worldwide. For more information, please read Friendly Wi-Fi's press release below: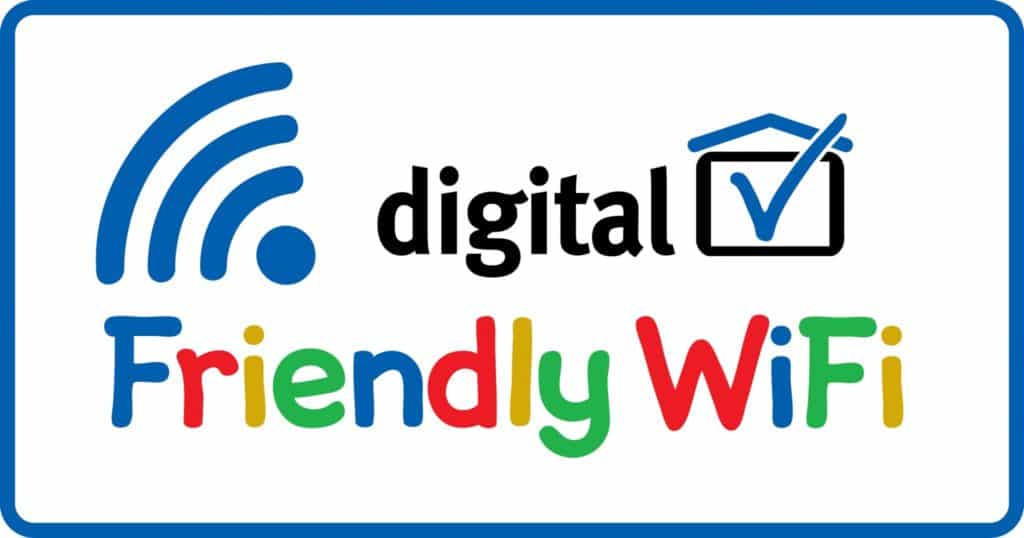 Friendly WiFi continues to flourish through the first quarter of 2018, with several new brands, venues and locations signing up to have their Public and Guest WiFi services 'Safe Certified' in order to demonstrate their commitment to keeping their customers safe while browsing online. One such recent addition is Lloyds Banking Group, who have over 2000 branches over their group brands, Lloyds Bank, Halifax and Bank of Scotland, all of which now offer Safe Certified Wifi.
Additionally, Friendly WiFi also continues to partner with an ever-growing number of technology companies all over the world who are Friendly WiFi approved providers. These partnerships are an integral part of Friendly WiFi's work towards online safety for children and young adults, and the support and advocacy of these companies is essential to Friendly WiFi's aim of achieving a minimum standard for content filtering over Public and Guest WiFi worldwide.
Most recently, DNSFilter, based in the US, approached Friendly WiFi to become an approved provider. DNSFilter is powered by Artificial Intelligence and is therefore able to analyse and capture more threats and domains in real time than most other services, which rely on static domain data bases. DNSFilter thus provides an innovative and high-quality content filtering and security threat protection service.
A strong and positive working relationship quickly developed between the two companies, with the team at DNSFilter sharing Friendly WiFi's enthusiasm for driving online safety for Public and Guest WiFi. Due to this shared ground, DNSFilter wanted not only to work with Friendly WiFi as an approved provider, but also to take their relationship and the level of support they offered to the next level by becoming sponsors of Friendly WiFi. This partnership has matured to a close working relationship that provides the platform for DNSFilter to promote the message of online safety and the requirement for web filtering of Public and Guest WiFi on a global level.
Bev Smith, Director at RDI said "We are thrilled that DNSFilter have become a sponsor of Friendly WiFi and that they are so supportive of the subject of online safety for Public and Guest WiFi." She added, "From the start we were really impressed with the professionalism, passion and knowledge of the team at DNSFilter. Their filtering solution is excellent and is a testament to the hard work and dedication from the team there. By DNSFilter being sponsors, it will enable a closer working relationship that will help Friendly WiFi to grow globally whilst providing access to an excellent filtering solution." Bev concluded "I am looking forward to a long-lasting partnership with DNSFilter and to date have enjoyed every minute working them."
Ken Carnesi, Co-Founder of DNSFilter shared Bev's enthusiasm about the partnership. "I feel that we have found a great partner fit in Friendly WiFi. Our organisation's priorities are very closely aligned, and I think it's going to show as we really push to propagate Friendly WiFi's vision throughout 2018. Look for lots of great developments from both of us this year, including the ability for any DNSFilter customer to effectively become Friendly WiFI certified across hundreds of locations with the click of a button."
Friendly WiFi is the recognised Safe Certification Standard for filtering of Public and Guest WiFi and partnerships are an essential part of the growth and support to protect children and young adults whilst using Public and Guest WiFi. Brands, Venues and Locations are urged to become certified, so they can clearly communicate to their customers and visitors that the WiFi service provided is safe and free from access to indecent and inappropriate material — an essential requirement in this digital age.
For more information:
Media Team
e: media@rdi-online.co.uk
m: 0345 257 2140
About Friendly WiFi
Friendly WiFi is the government-initiated safe certification standard for public WiFi. It was initiated by the UK Government in 2014 to ensure public Wi-Fi meets minimum filtering standards, particularly in those areas where children are present.
Venues displaying the Friendly WiFi symbol have Wi-Fi filters which deny access to pornography and webpages known by the Internet Watch Foundation to host indecent images of children and advertisements or links to such content.
Friendly WiFi is operated by RDI (UK) which oversees the UK database of qualified, security checked, insured and safe digital installers.
‍

The Differences Between DNS Security and Protective DNS
When researchers talk about DNS security, they often refer to anything that protects DNS infrastructure. Although protective DNS and DNS security fall under the cybersecurity umbrella, protective DNS takes a different approach to cybersecurity than standard DNS security. Both security strategies are important for the stability of your business, but protective DNS reduces risks from your weakest link–human error. Protective DNS is critical for you...

Cisco Umbrella RC End-of-Life: What You Need to Know
The impending Cisco Umbrella RC End-of-Life has many Umbrella users concerned about their next steps and questioning which protective DNS solution might be able to fill the gap for their organization.

Cybersecurity Briefing | A Recap of Cybersecurity News in October 2023
Industry State of the Art
This month there was a high level of focus on compliance issues spanning several focus areas from governments and oversight agencies around the world. And while there were actions taken with regard to specific vulnerabilities, a larger spotlight was placed on bigger picture security considerations in a more general context.
Explore More Content
Ready to brush up on something new? We've got even more for you to discover.