DNSFilter vs Webroot
A Webroot Alternative
You need serious DNS security for your business with reliable and accurate content filtering.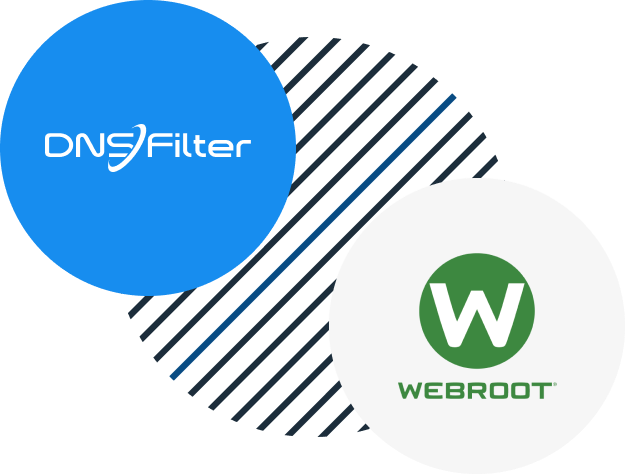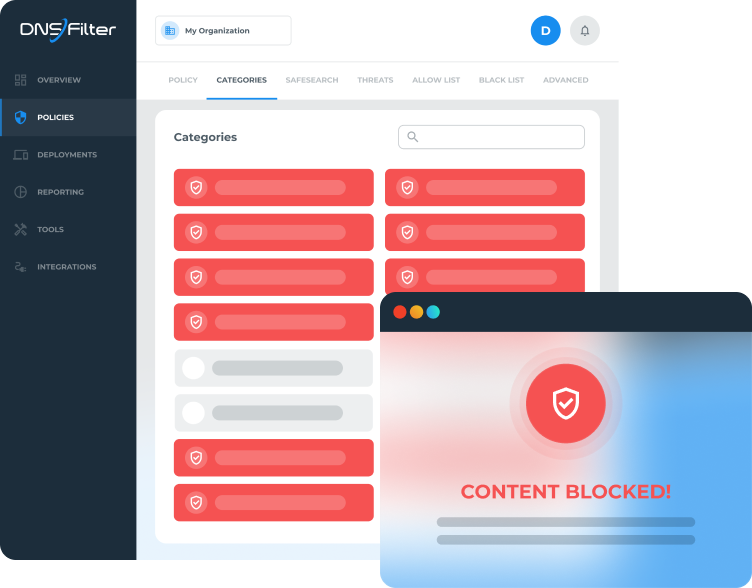 Content Filtering
Do you want content filtering or antivirus? At DNSFilter, we focus on content filtering. While Webroot has a content filtering solution, it's not as robust as solutions that were built exclusively for DNS protection. And if you want to get just content filtering, you still need to opt into Webroot's entire product suite.
We don't want to box you in—we just want to give you the best DNS protection on the market.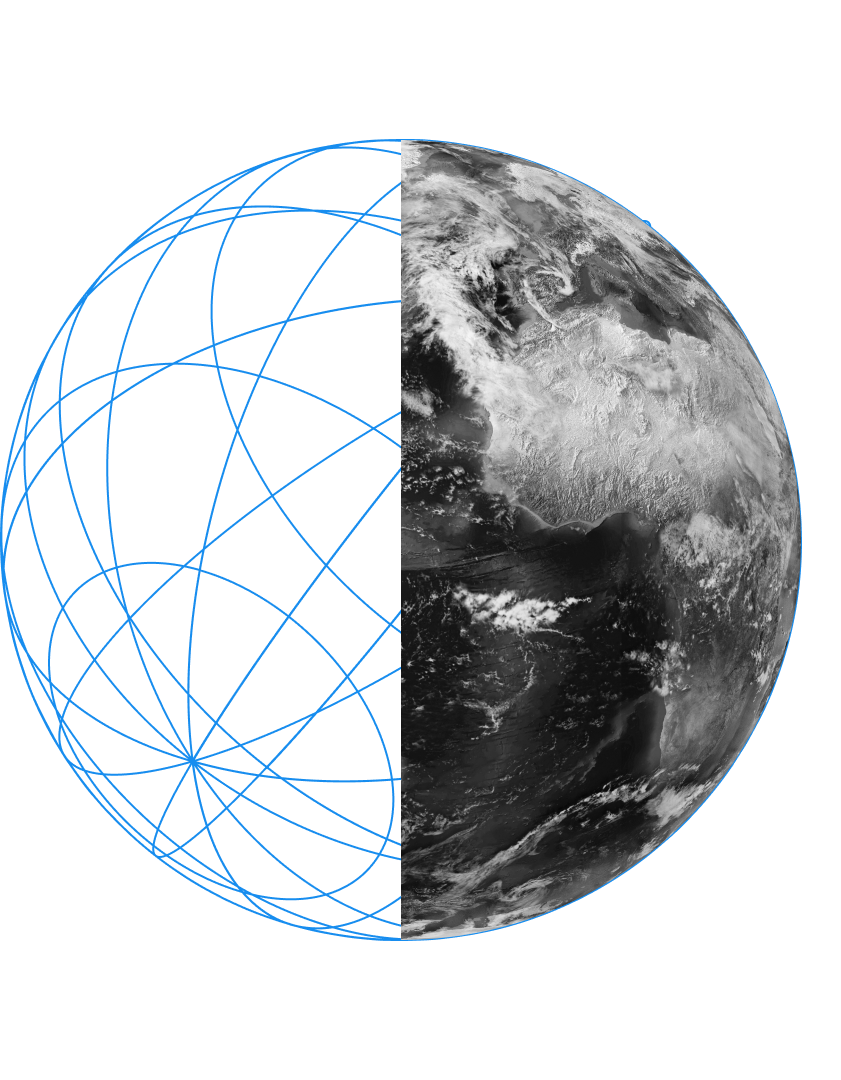 APPLY CHANGES INSTANTLY
While Webroot has a lot of the same functionality as DNSFilter, it's not nearly as fast at implementing changes. We're one of the fastest DNS resolvers on the market (check out our stats at DNSPerf.com), meaning we won't slow down your network. But we also know that the changes you need to make to your policies and block lists should be instant. You can't wait around for a change to happen. And in some cases, Webroot customers have waited as long as 72 hours, with 30 minutes being the average.

"...it takes a good 72 hours to pick up changes after they are made." - Webroot customer
‍
Trusted by Enterprise, SMBs, and MSPs
DNSFilter Vs. Webroot Comparison Report

Deciding between DNSFilter and Webroot? Download this report to discover which DNS solution is right for you.
COMPARE NOW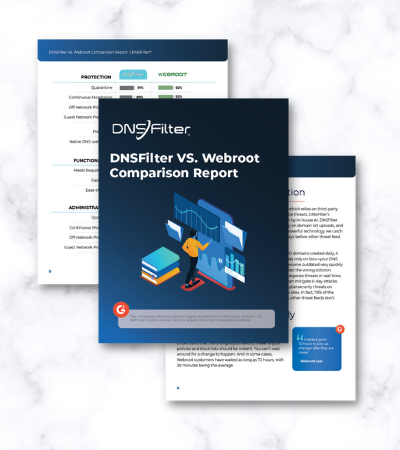 We have over 26 million end users
See what they have to say about DNSFilter


DNSFilter help secure our network
Easily help secure our network from outside threats
Administrator in Hospitality


Great product to help you stop your users from being Phished!
DNSFilter is easy to configure and use. End users don't even know you've implemented it until a malicious site has been blocked
Cheyenne H
Owner