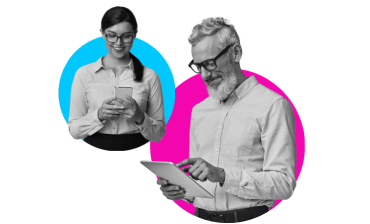 Staying Secure At All Times
In the security world, once you're out of date, you're also insecure.
‍
Many vendors release periodic updates with the intent of keeping users "secure". But when threats change as rapidly as we know they do, this is not good enough. More threats emerge daily than humans can classify. This is where our machine learning can fill the void.
‍
Webshrinker categorizes domains in real-time. This scan happens behind the scenes when users visit a new website. Through the Webshrinker technology, we've categorized billions of domains and routinely identify millions of threats each day.
An Emphasis on Accuracy
In head-to-head tests, our AI was found to be more accurate compared to other content filters out there. We not only find threats early, we're right about discovering them. Our current accuracy rate is around 96%.
‍
In head-to-head comparisons, we found that our competitor only blocked 54% of the threats that we found. And when we looked at a list of threats found by our competitor, only 15% of them were actually threats.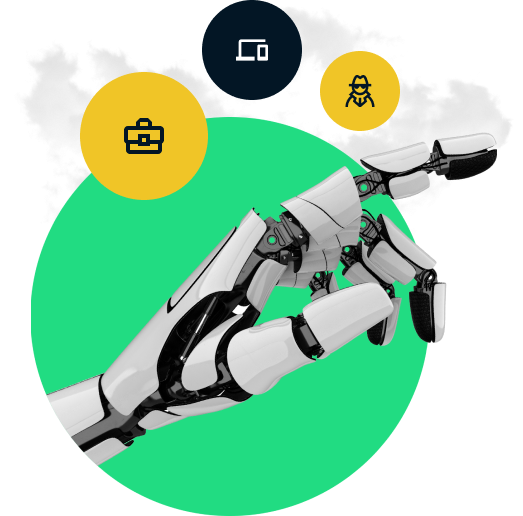 Finding Threats Sooner
Webshrinker finds new threats as early as 7 days ahead of competitor threat feeds. This is because of Webshrinker's ability to scan a page, looking for individual threat markers, and determining if a site is likely to be a threat or not. We use imagery-based anti-phishing and regularly train our machine learning on up-and-coming threats.
We are also always optimizing the way that Webshrinker detects threats and feeding it sites to learn from. Doing this, we enable Webshrinker's machine learning to better sort domains into malicious and non-malicious categories.
Frequently Asked Questions
HOW MANY TOTAL DOMAINS AREA CATEGORIZED?
483 million total domains are categorized. We scan 3 million domains and process 1 trillion DNS requests daily.
WHAT IS A GOOD CONFIDENCE SCORE?
Domain classification confidence scores range from 0.0 (not confident) to 1.0 (very confident/manually classified). We consider anything above .006 to be "fairly confident." Confidence scores are only returned for those who select to receive IAB categories.
WHAT IS THE DIFFERENCE BETWEEN OUR CATEGORIES AND IAB CATEGORIES?
IAB categories are far more detailed. There are 26 major categories and 366 total sub-categories. IAB categories are most useful for detailed information about the purpose of a particular domain. They are often used by AdTech companies who need detailed IAB information on each site. Additional information is also returned via API request for IAB categories. In addition to the category and sub category you will receive a confidence score. Our categories represent the most common categories of sites. They are useful for creating content filters or parental controls and blocking major threats when a high level of site granularity is not required for reporting.
Join over 15,000 brands that trust
DNSFilter


to keep them

secure