DNSFilter vs. Infoblox BloxOne Threat Defense
A BloxOne Threat Defense Alternative
Resource-consuming. Complex deployment. High cost of ownership. These are just some of the descriptors you'll encounter reading reviews for Infoblox BloxOne Threat Defense. Protective DNS should be simple and easy to deploy with high threat efficacy. That's what DNSFilter offers.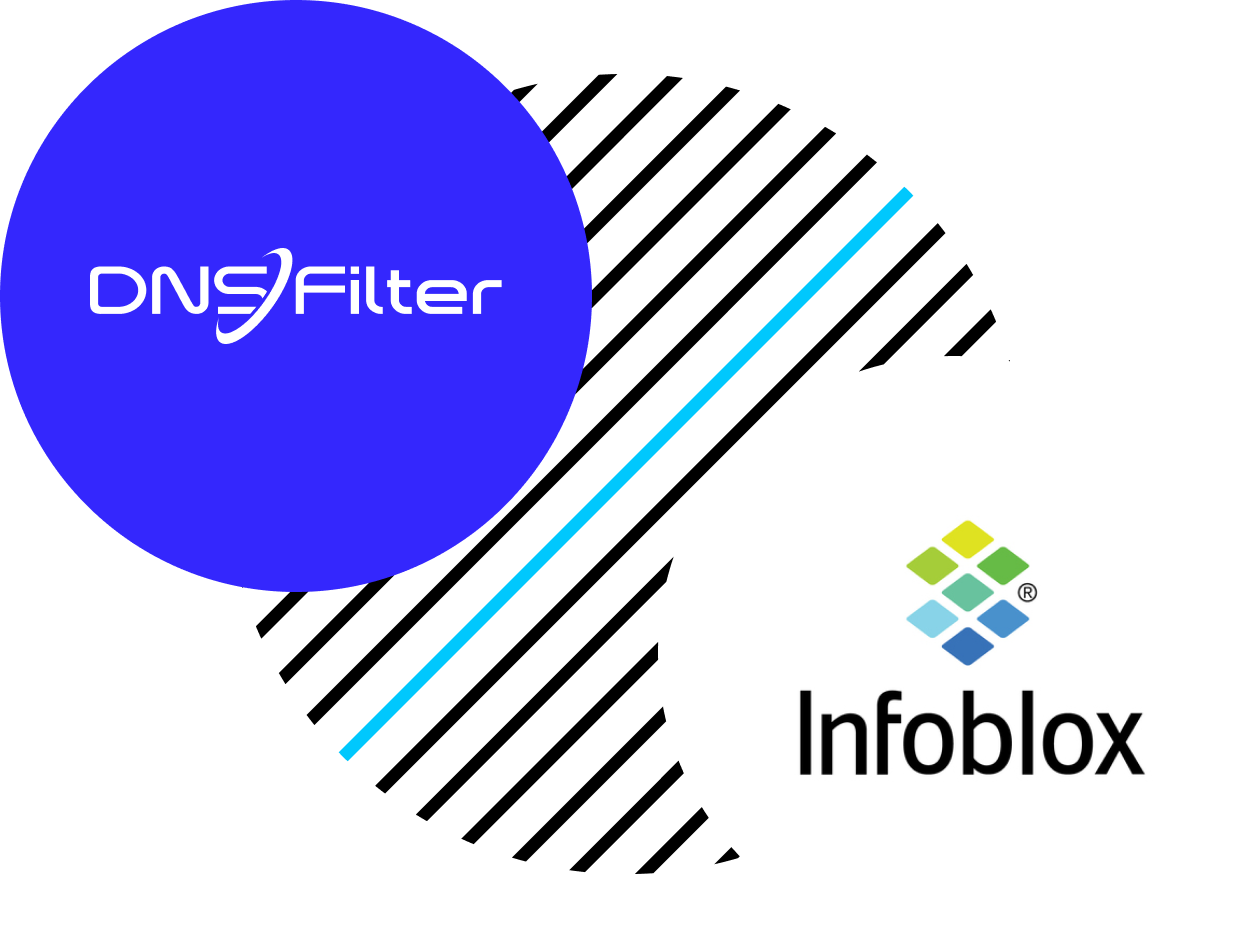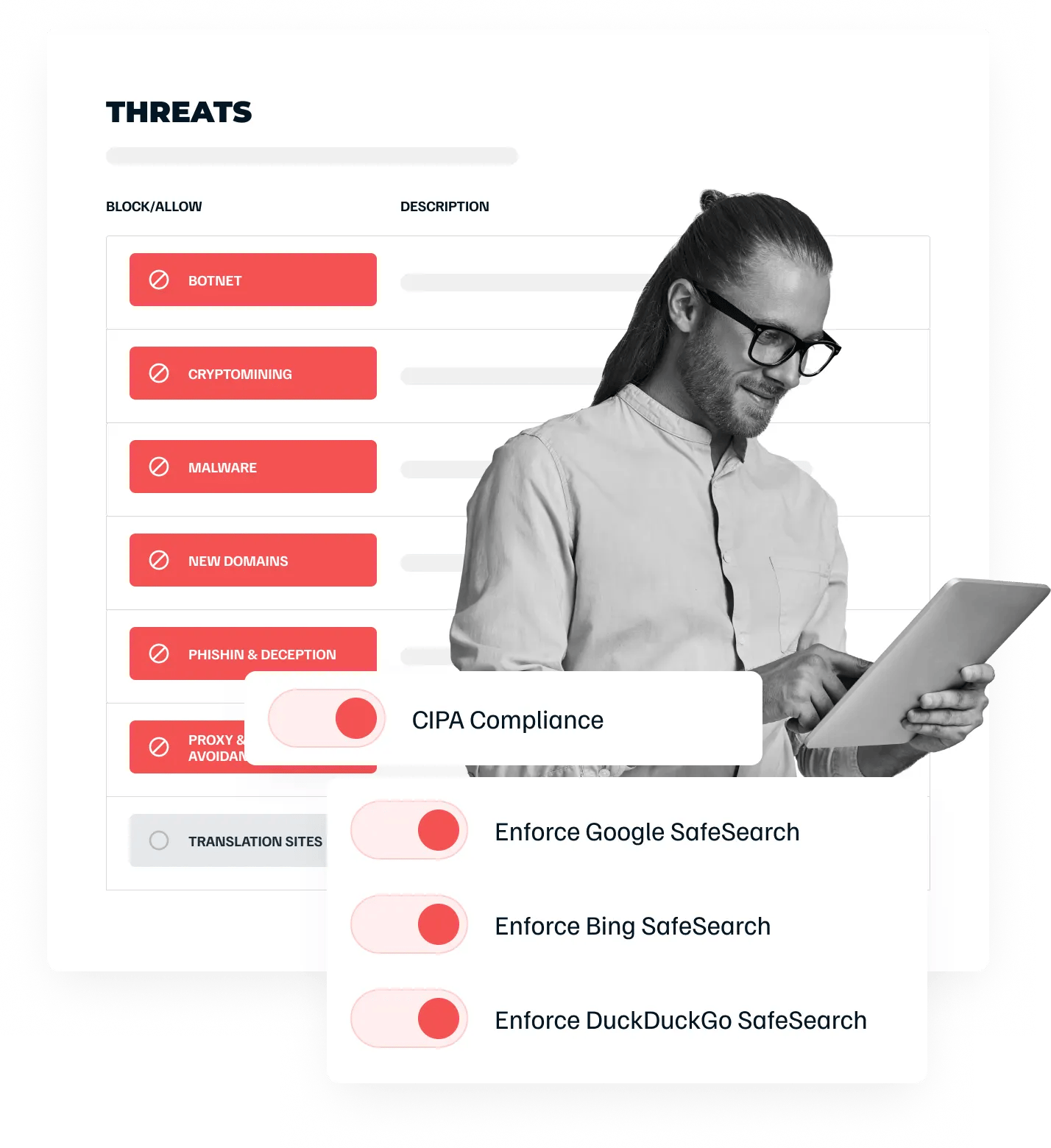 Self-Service Deployment & Easy Management

According to G2, 57% of DNSFilter users are operational in a day—92% are fully deployed within a month. And within 6 months, 59% achieve ROI.

Infoblox BloxOne Threat Defense takes a bit longer to deploy, with onboarding taking over a month in a majority of cases, and a high level of testing is necessary. Those who go through the onboarding process note that it's not possible without the help of Infoblox's professional services team, even when the implementers are knowledgeable IT administrators and network engineers.
DNSFilter Roaming Clients Vs. BloxOne Endpoints
Infoblox refers to their Roaming Clients as "Endpoints." This is a way to deploy protective DNS on specific devices, instead of at the network or on-prem level. Infoblox BloxOne Threat Detection lacks mobile Roaming Clients for Android and iOS devices, but management is also complex.

Policies and block pages cannot be applied on individual endpoints, but instead can only be applied at a group level. And the groups must be created before installation—meaning you're not able to easily make changes to your Roaming Client architecture.

With DNSFilter, you can apply "tags" to your Roaming Clients and apply new tags as you see fit, and change them on-the-fly. You can also apply more than one tag per Roaming Client. This way, you can apply certain policies and block pages for a particular tag or the Roaming Client.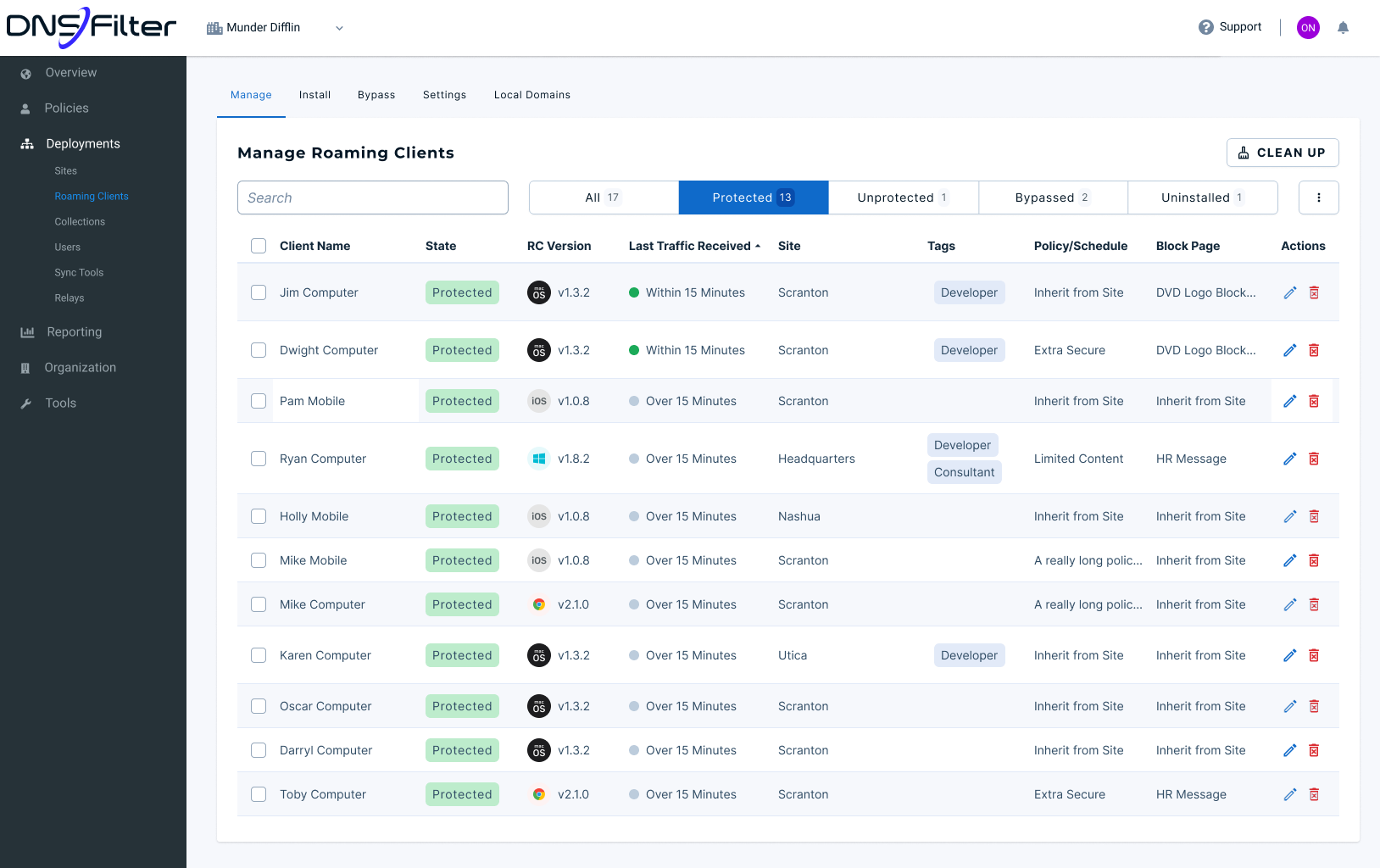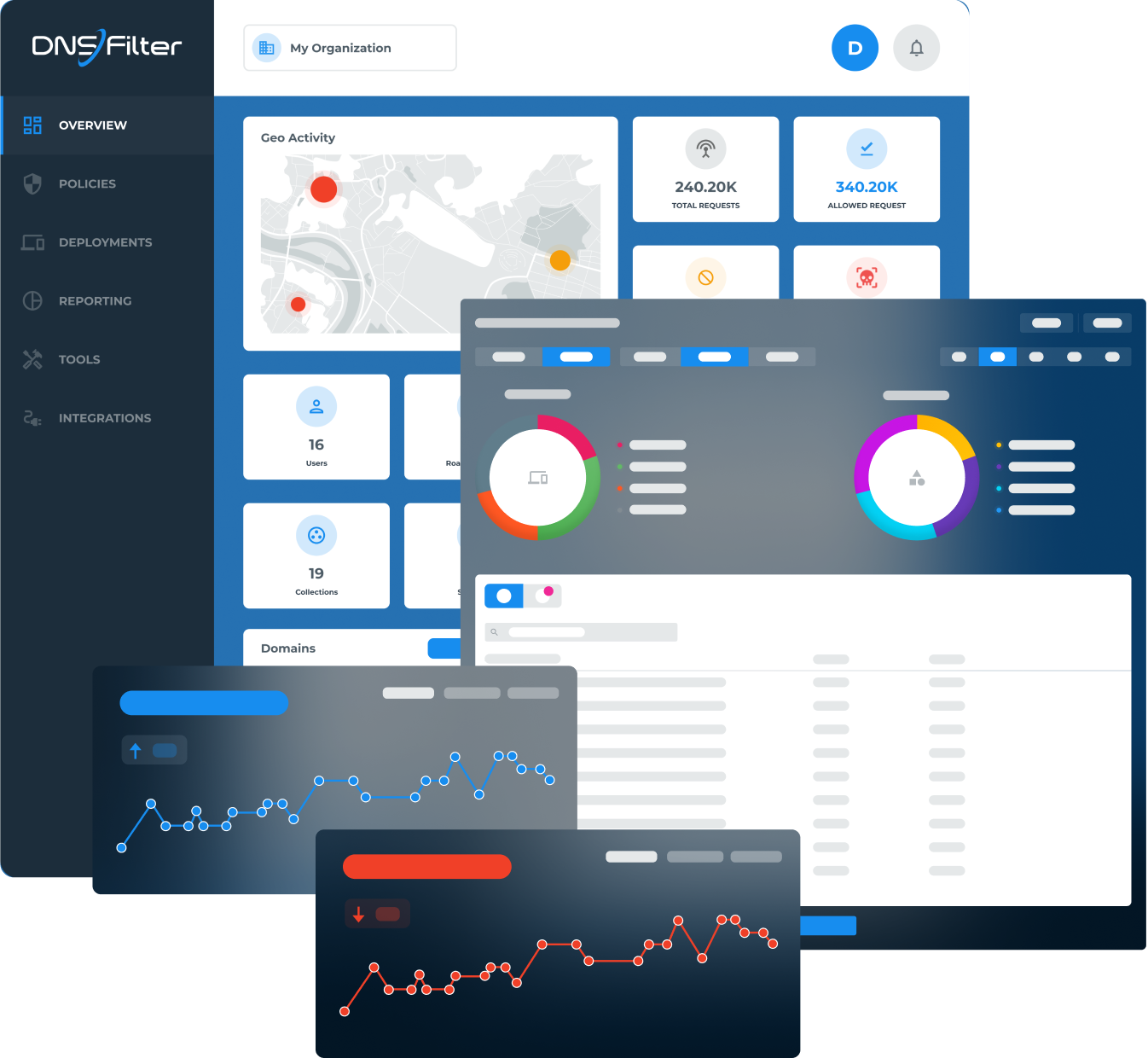 Multi-tenant MSP Dashboard

MSPs looking to manage multiple DNSFilter instances for their clients or large organizations overseeing a large number of locations can simplify their organization through DNSFilter's multi-tenant dashboard. Our multi-tenant MSP dashboard also includes white-labeling and custom block pages. While Infoblox allows you to customize your block page, it does not have a multi-tenant solution. This means that you'll need to manage everything in a single instance, complicating things like visibility, reporting, and day-to-day operations.
DNSFILTER vs Infoblox BloxOne
We have over 26 million end users
See what they have to say about DNSFilter
DNS Filtration that just works
Does what the product claims; good value for the price
Its raining malware but I wont reach for my Umbrella, but DNS Filter instead
DNSFilter - A Fast, Easy, And Reliable DNS Filtering Solution
DNSFilter Is A No Brainer. It Cost Less Than Its Competitors And Easy To Setup.
Compliance Level DNS Filtering
Great platform, even greater customer support
Fast to deploy, protect an entire network in a minute
Easy-to-use DNS security solution
Finally, a DNS filter that actually works!