DNSFILTER VS CLOUDFLARE
A CLOUDFLARE ALTERNATIVE
At DNSFilter, our mission has always been to do one thing and do it well. While other competitors have a host of offerings, it usually means that their DNS filtering service doesn't get the full attention it deserves. Cloudflare's DNS filtering capabilities are very young, having been announced in March 2020.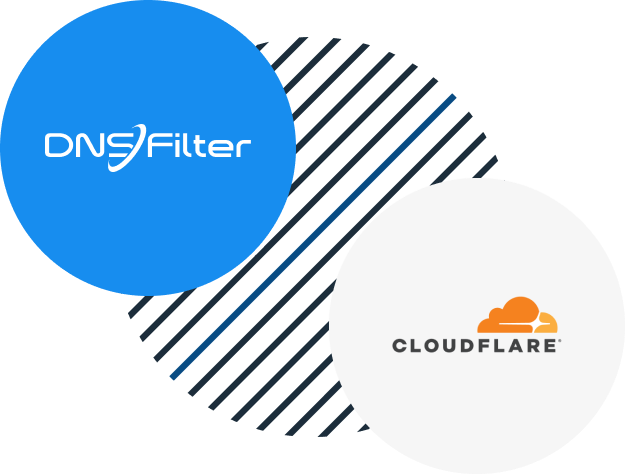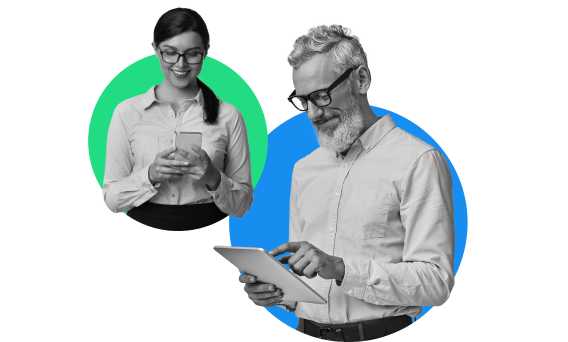 DNSFILTER IS BUILT FOR MSPS
DNSFilter has a fully multi-tenant MSP dashboard that allows for complete whitelabeling, including block page customization and forwarding. Our dashboard, roaming applications, and transactional emails will appear to come from you, not us.
‍
We also share whitelabeled marketing materials for our MSP partners to help them succeed in closing more sales and hitting their ROI goals.
WHAT CLOUDFLARE IS MISSING
Cloudflare Gateway (Cloudflare's DNS filtering product) is meant to integrate with their Cloudflare Access subscription. Because of this, Cloudflare Gateway is bare bones and lacks several features:
-No detailed reporting by location or user
-No bulk management of allow & block lists
-No business-grade rollup reports
-No whitelabeling for MSPs
-No multi-tenancy for resellers
For companies with upwards of thousands of end users and devices, lacking these features just isn't an option. It basically means you have no visibility into your network and can't be flexible as needs change across departments.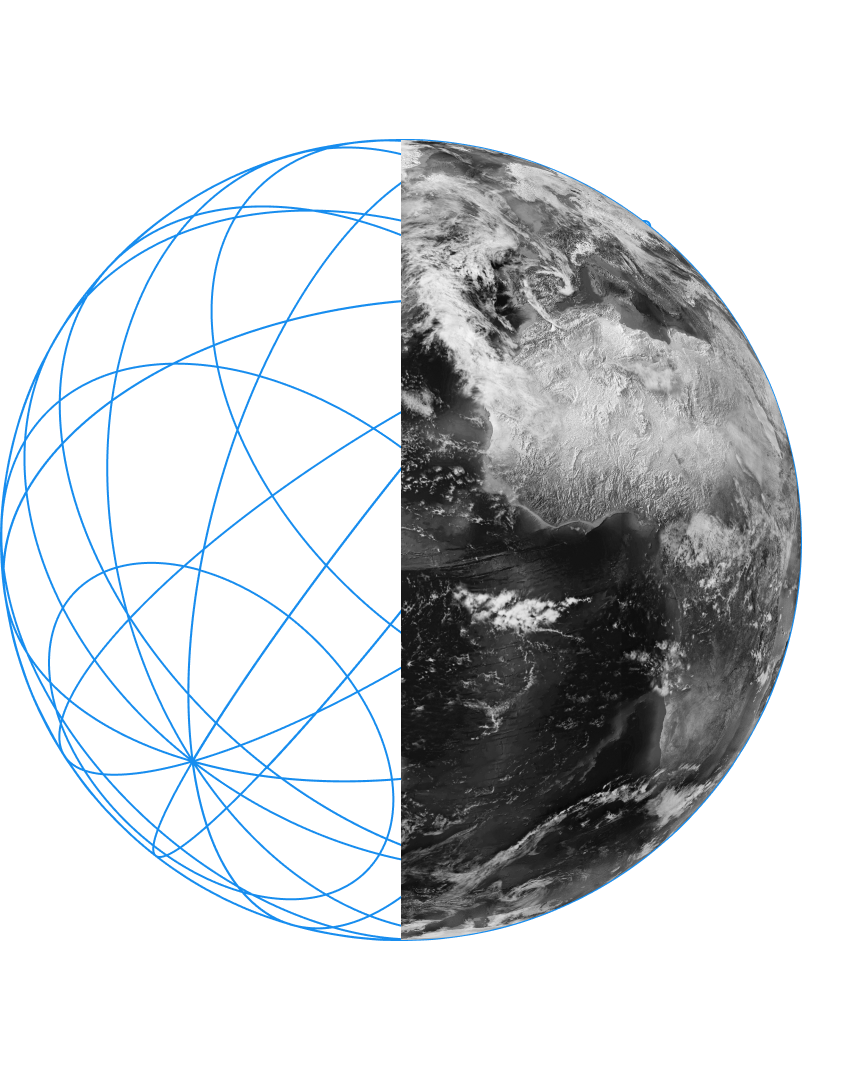 DNSFILTER vs CloudFlare Gateway
| Features | DNSFilter | Cloudflare |
| --- | --- | --- |
| Stable & Global Network | | |
| Domain Categorization | | |
| Desktop Roaming Clients | | |
| Mobile Roaming Clients | | |
| Per User Reporting | | |
| Desktop Roaming Clients | | |
| Imagery-Based Anti-Phishing | | |
| Whitelabeled for Resale | | |
| Query Logs | | |
| Advanced Analytics | | |
| | | |
TRUSTED BY ENTERPRISE, SMBS, AND MSPS
DNSFilter Vs. Cloudflare

Check out the comparison report of DNSFilter and Cloudflare Gateway.
DOWNLOAD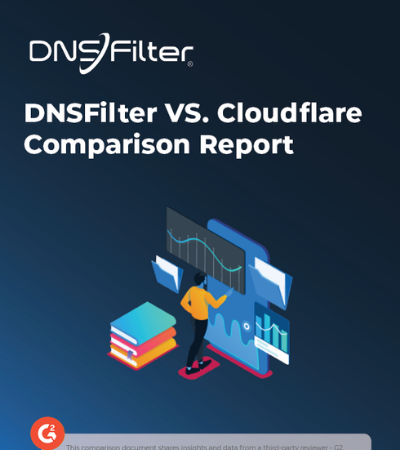 We have over 26 million end users
See what they have to say about DNSFilter
DNS Filtration that just works
Does what the product claims; good value for the price
Its raining malware but I wont reach for my Umbrella, but DNS Filter instead
DNSFilter - A Fast, Easy, And Reliable DNS Filtering Solution
DNSFilter Is A No Brainer. It Cost Less Than Its Competitors And Easy To Setup.
Compliance Level DNS Filtering
Great platform, even greater customer support
Fast to deploy, protect an entire network in a minute
Easy-to-use DNS security solution
Finally, a DNS filter that actually works!