Protect your workforce with Enterprise Content Filtering
What if you could protect every click an employee makes on any device?
The online users at your company don't have the time or luxury to be slowed down by software that makes accessing websites harder. Everyone needs to get where they're going as quickly as possible, and you need visibility into all of it.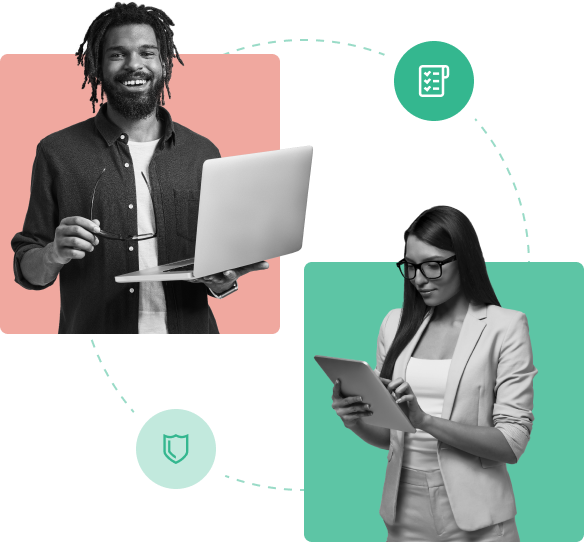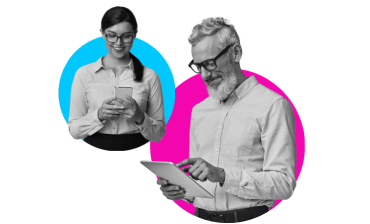 Off-network Protection
In this work-from-home world, off-network protection is more important than it ever has been. You need the ability to deploy enterprise dns content filtering on any device that needs it, from tablets to iPhones. Gain user visibility and reporting.
Maintain Productivity
Nearly half of all employees admit to surfing the web while they're at work. You can help champion productivity by preventing distracting (and inappropriate) sites in your workplace. Upper management will love knowing that you've put software in place that will help employees get more work done.
Beautiful Reports
From an at-a-glance-view to a deep dive of your network traffic, DNSFilter's easy-to-use reporting allows you to clearly visualize usage patterns and top destinations across all of your networks.
Activity Reports—Get details and trends for total requests, queries per second, most active networks, and top requests.
Security Threats Report—Quantify the level of protection you're delivering to your networks and identify the source and frequency of attacks against your networks.
Query Log—Full query log data for troubleshooting investigation, streaming in real time.
.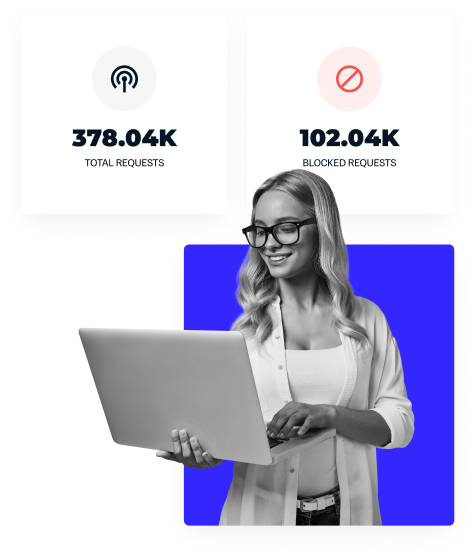 We have over 26 million end users
See what they have to say about DNSFilter
Great Product Overall For A Good Price
Does what the product claims; good value for the price
Its raining malware but I wont reach for my Umbrella, but DNS Filter instead
DNSFilter - A Fast, Easy, And Reliable DNS Filtering Solution
DNSFilter Is A No Brainer. It Cost Less Than Its Competitors And Easy To Setup.
Compliance Level DNS Filtering
Protective DNS resolver checks our domain name query & prevent malicious connections
Fast to deploy, protect an entire network in a minute
Great value add to our security tool set
Finally, a DNS filter that actually works!
TRUSTED BY MSPS
DNS Security Benchmark Report

A comparison of DNSFilter to four other DNS security solutions.
COMPARE NOW