ADVANTAGES
DNSFilter is often compared to on-premise solutions by leading hardware vendors. Our cloud-based solution offers several advantages over on-premise equipment. This is especially true if you are an organization with multiple locations and roaming users.
DNSFilter is easily installed within any existing environment. The ubiquitous nature of DNS means that you simply have to point your site DNS traffic to our cloud servers. After that, no on-site visits are necessary. Everything can be conveniently managed from an online dashboard. Unlike hardware solutions, you don't have to worry about power outages or outdated/failed equipment.
TRUSTED BY ENTERPRISE, SMBS, AND MSPS
DNS Security Benchmark Report

A comparison of DNSFilter to four other DNS security solutions.
COMPARE NOW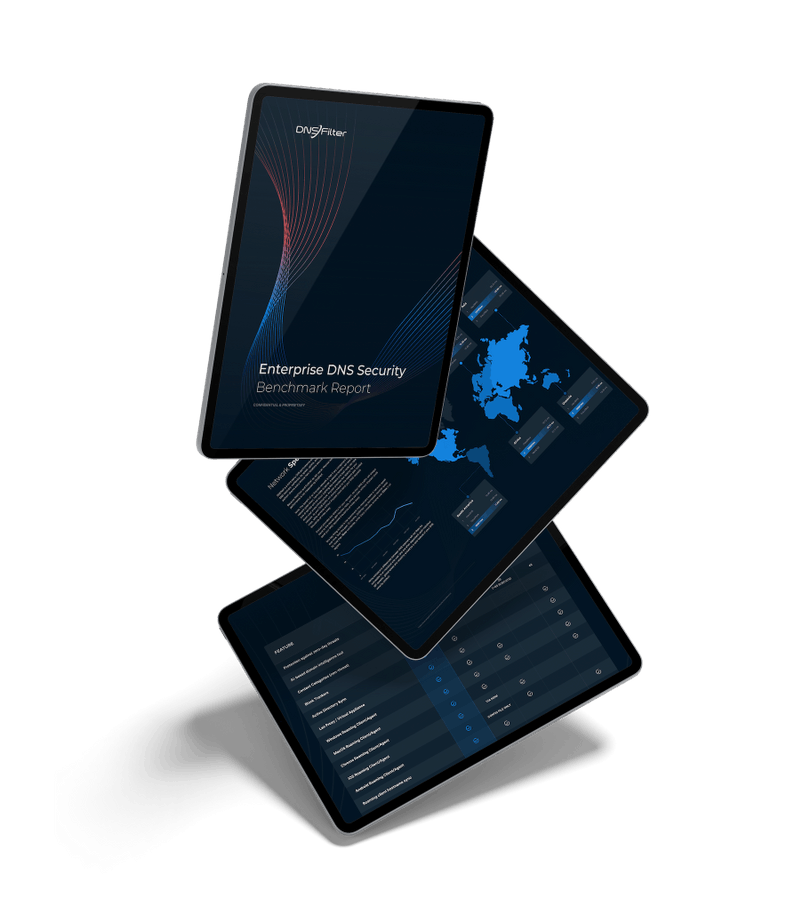 We have over 26 million end users
See what they have to say about DNSFilter
DNS Filtration that just works
Does what the product claims; good value for the price
Its raining malware but I wont reach for my Umbrella, but DNS Filter instead
DNSFilter - A Fast, Easy, And Reliable DNS Filtering Solution
DNSFilter Is A No Brainer. It Cost Less Than Its Competitors And Easy To Setup.
Compliance Level DNS Filtering
Great platform, even greater customer support
Fast to deploy, protect an entire network in a minute
Easy-to-use DNS security solution
Finally, a DNS filter that actually works!