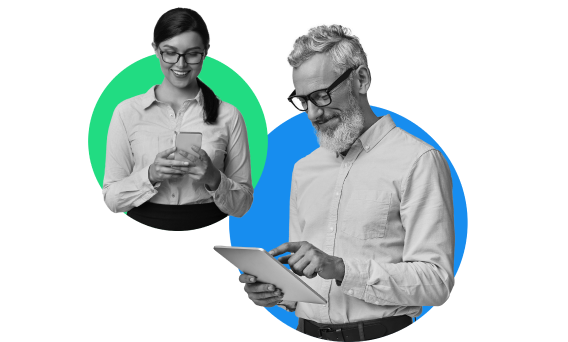 THE MOST IMPORTANT FEATURES OF GOOD DNS FILTERING
Easy Policy Creation: Creating a DNS filtering policy takes just 3 clicks. We allow our users to block 36 content categories, 8 threat categories, and ads and trackers. We also offer easy, one-click CIPA compliance.
Block Threats At the DNS Level: According to a report by public resolver Quad9, 35% of breaches could be blocked by using simple DNS filtering software. DNSFilter protects users from accessing malicious and suspicious sites that are the cause of nearly ⅓ of security incidents.
Flexible Deployment: We offer DNS filtering via agentless deployment—just point your network to our resolver—we'll take it from there. Or easily install DNSFilter on individual devices for more granular tracking, reporting, and policy creation.
DNS FILTERING BENEFITS
-Stop threats before they hit your network
-Granular control over how your network and devices are used
-Insight into what types of threats might impact your network
-Increased productivity by blocking time-waster sites
-User-level reporting on sites and apps used by employees
-Meet PDNS or CMMC compliance requirements around dns filtering protection
‍
Frequently Asked Questions
WHAT IS DNS FILTERING?
DNS filtering is defensive software that prevents cybersecurity threats by following simple logic: if a website has something potentially dangerous within it, DNS filtering blocks a user from visiting it in the first place. It's a zero-trust solution that leaves nothing to chance.
HOW DOES DNS FILTERING WORK?
DNS filtering gives you the ability to filter bad or unwanted content at the DNS level. DNS filtering works by categorizing every single domain you attempt to access and cross-referencing those categorizations and domain names with policies you've determined you want to block.
HOW DOES DNSFILTER PERFORM DNS FILTERING?
At DNSFilter we use our proprietary AI tool, Webshrinker, to continuously scan more than 180,000,000 websites and determine their purpose and content type. We flag sites that potentially contain malware, ransomware, malvertising, or scams, and then allow our customers to block them. This creates a first-line-of-defense by between a click from a user, and serving the harmful page. Additionally, we allow for one-click blocking of domains less than 30 days old.
WHY SHOULD YOU FILTER DNS?
Given its versatility, DNS filtering offers users advanced customization features. Depending upon the needs of your organization, you can choose which types of content are permissible and which to block, specific to your company's needs. In addition, by enabling DNS-based web filtering, you safeguard your users against malicious content. Let's take a look at the four main benefits of filtering DNS.
‍
Join over 15,000 brands that trust
DNSFilter


to keep them

secure