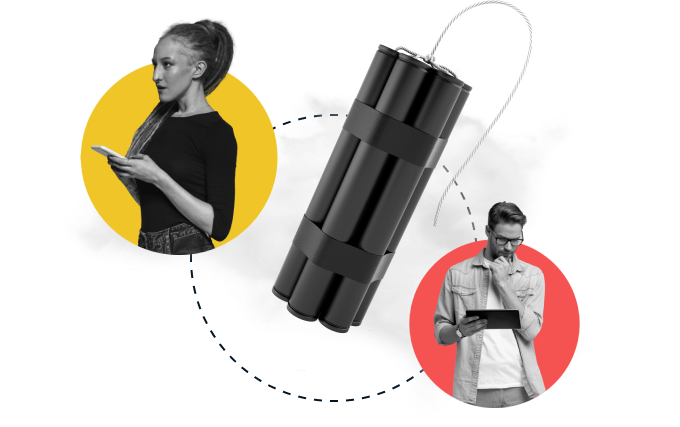 MORE THREAT CATEGORIES
Bitdefender has over 40 content categories; what they are missing are dedicated categories for threats. They have categories for scams, sites that show others how to hack, and software piracy. Instead of explicit categories for malware, phishing, botnet, new domains, parked domains, and cryptomining, they have what they have a few checkmarks you can select when setting up your web protection. These allow you to block phishing and fraudulent websites, but there are no malware, botnet, or new domains categories.

When we ran our threat detection efficacy tests, comparing ourselves to Bitdefender, we turned on all categories related to blocking deceptive sites—and they still severely lagged behind DNSFilter and other DNS security competitors.

At DNSFilter, we like to give our users the flexibility to deploy the way they need to for their IT infrastructure. Sometimes that will mean Roaming Clients on individual devices, and other times it means implementing DNS security at the network. Not to mention the ability to use the DNSFilter Relay or Active Directory integration.

Bitdefender only gives you one option: Endpoint deployment. We are big proponents of endpoint protection, but it doesn't necessarily work for everyone. And layering your deployments can help ensure you have the safest DNS architecture possible.
TRUSTED BY ENTERPRISE, SMBS, AND MSPS
DNS Security Benchmark Report

A comparison of DNSFilter to four other DNS security solutions.
COMPARE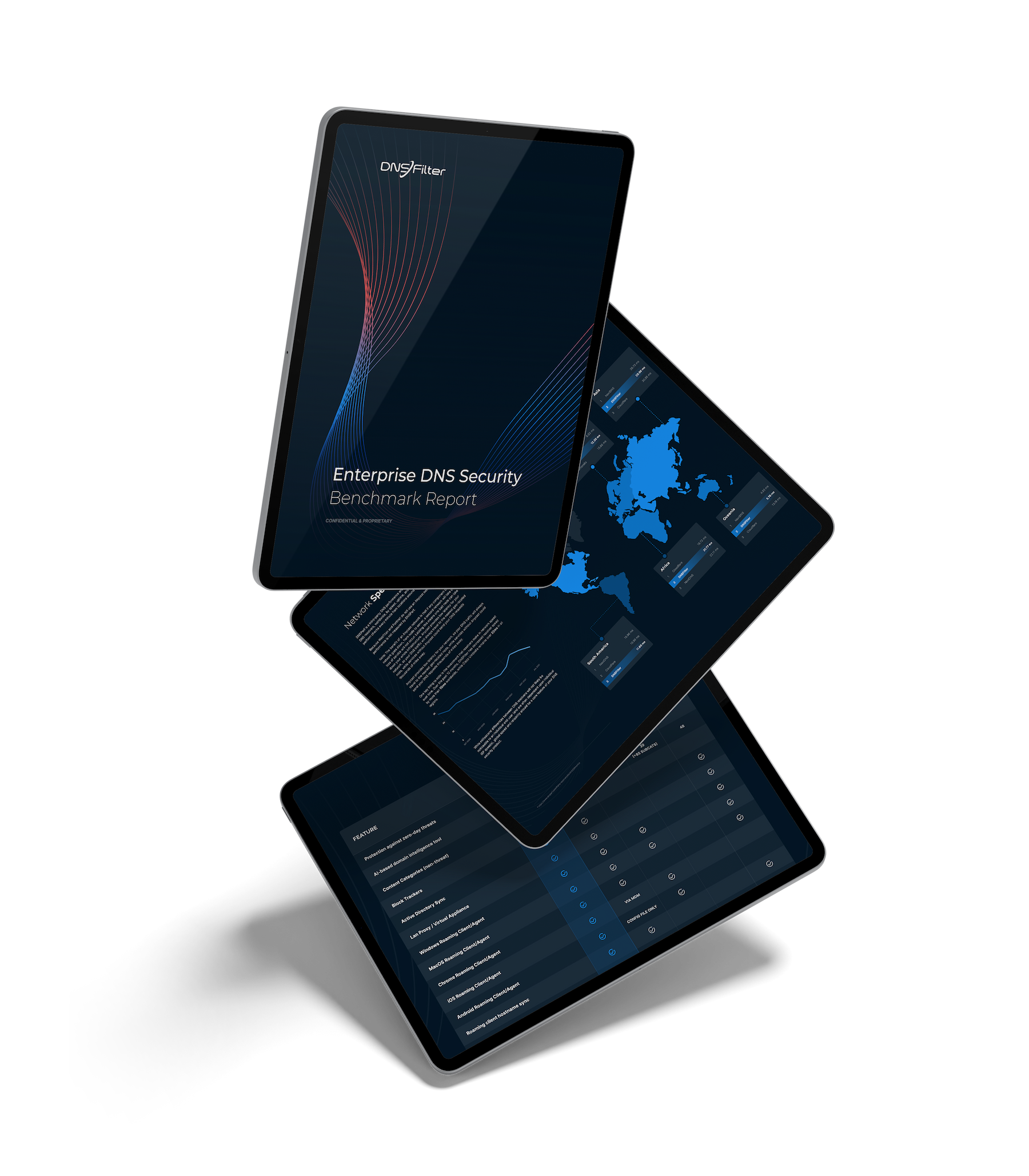 We have over 26 million end users
See what they have to say about DNSFilter
DNS Filtration that just works
Does what the product claims; good value for the price
Its raining malware but I wont reach for my Umbrella, but DNS Filter instead
DNSFilter - A Fast, Easy, And Reliable DNS Filtering Solution
DNSFilter Is A No Brainer. It Cost Less Than Its Competitors And Easy To Setup.
Compliance Level DNS Filtering
Great platform, even greater customer support
Fast to deploy, protect an entire network in a minute
Easy-to-use DNS security solution
Finally, a DNS filter that actually works!